Welcome to our family-oriented dental practice. At Arlington Dental Associates, we're proud of our history, which started back in 1952 when Dr. Ernest F. Lidge opened his dental practice in downtown Arlington Heights, Illinois. The office was located on the second floor above the Ben Franklin Store on 7 West Campbell Street. In January 1970, Dr. Robert G. Rokos joined the practice, and in July the practice moved to its present location at 120 West Eastman. September of 1994 marked the retirement of Dr. Lidge. At this time, the practice changed its name to Arlington Dental Associates. In December 2004, Dr. Brian P. Zulawinski joined our practice, followed one year later by the retirement of Dr. Rokos.
---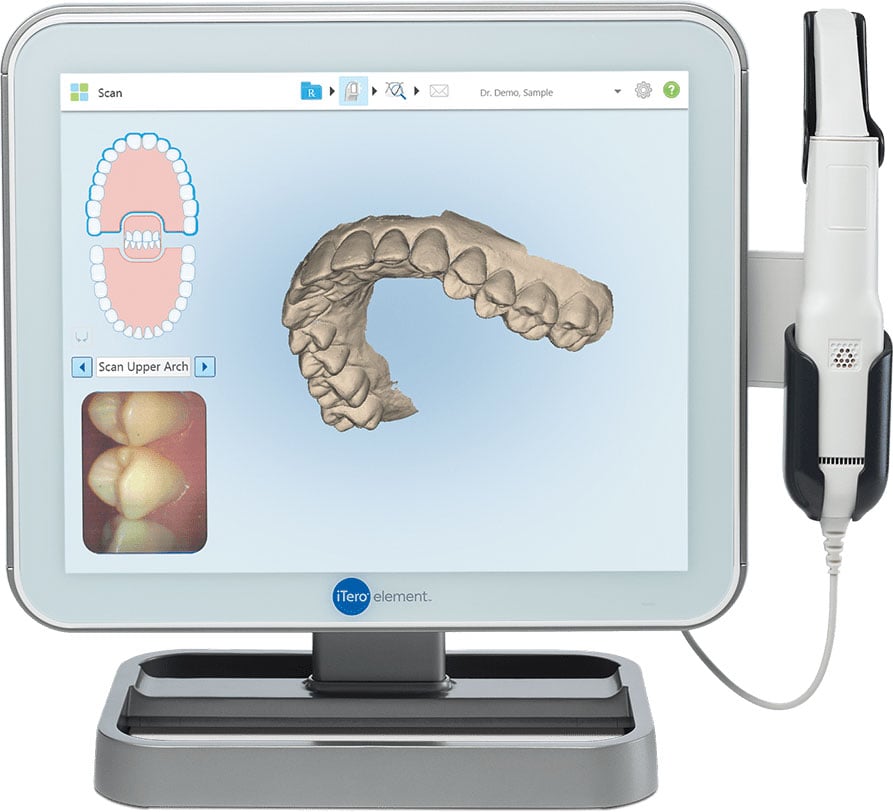 iTero Digital Impressions
No more goop or gag!
The iTero Element Scanner is a state-of-the-art digital impression system that eliminates the need for messy putty in your mouth. With our iTero Element Scanner, your dentist can digitally capture a detailed 3D model of your teeth and gums. Not only is this process far more comfortable than the old putty based impressions, but it's faster and can offer a clinical endpoint.
During the impression process, you can breathe or swallow as you normally would. You can even pause during the process if you need to sneeze or just want to ask a question. The scanner gives us a 3D model of your mouth that we use with all invisible braces dental services to show you what your new smile might look like.
---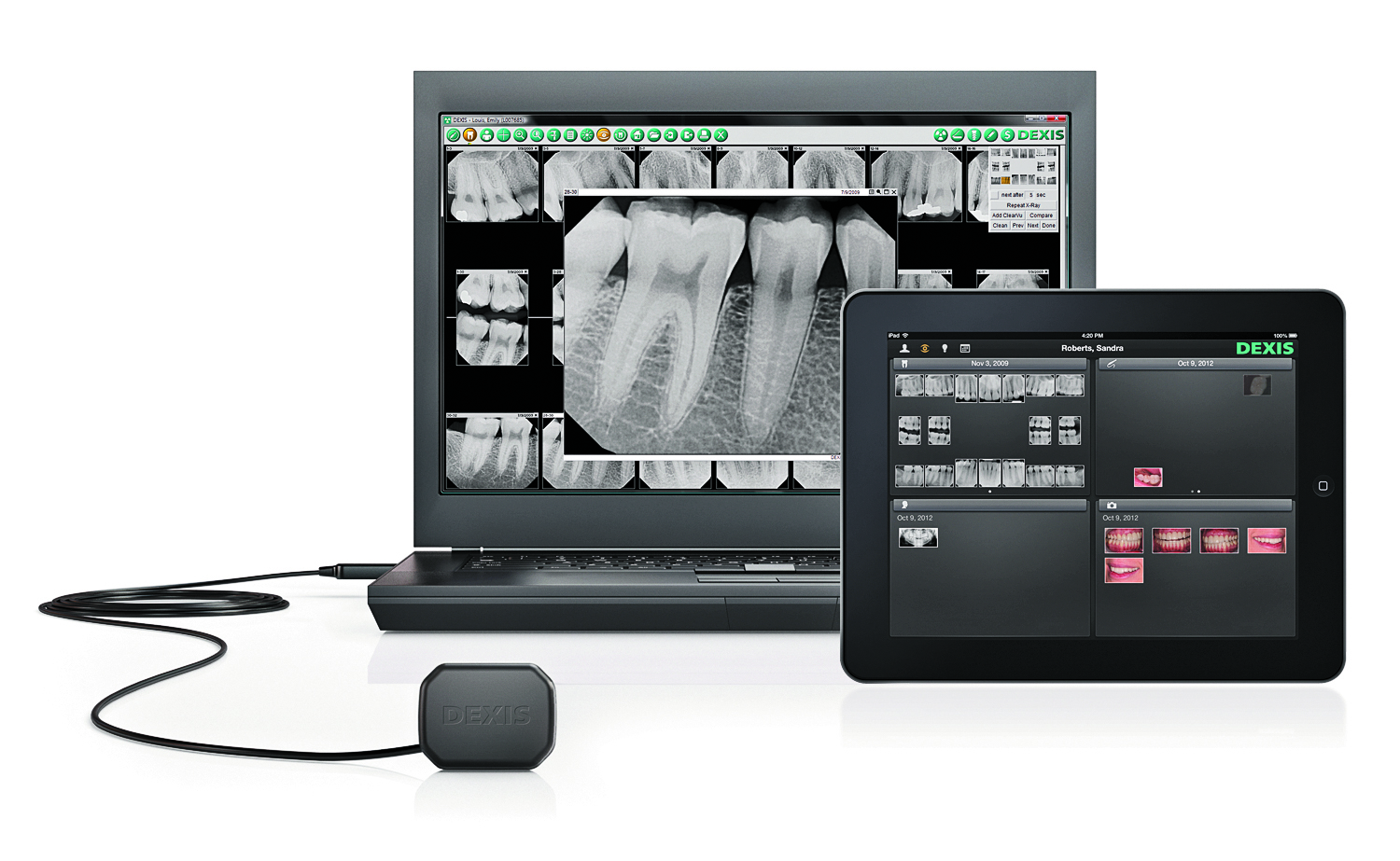 Digital Radiography
Digital x-rays are the newest technology used in dentistry to take and archive dental x-rays. Digital x-rays significantly reduce the amount of radiation as compared to traditional dental x-rays. This technique captures a digital picture of teeth with their supporting bone structures and stores the images on a computer in our dental office. You and your dentist will be able to instantly view your x-rays and enlarge the image to aid in the identification of dental problems and to gauge your dental health. Your dentist will use this information to create an individualized treatment plan.
---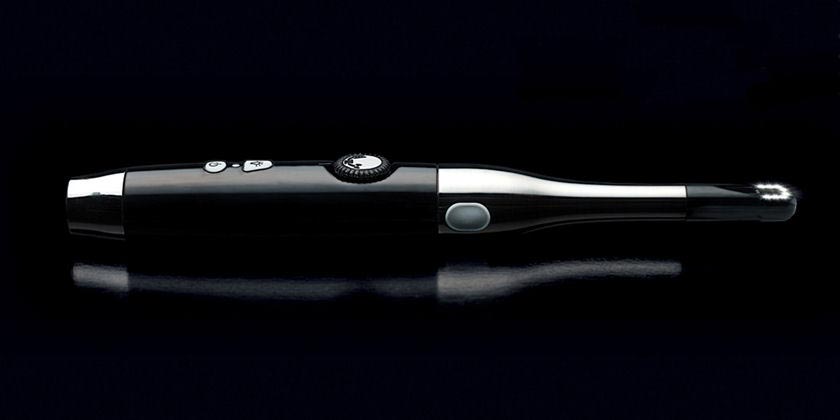 Intra-Oral Camera
Taking pictures of the teeth and supporting tissue with a small video camera about the size of a pen is a wonderful addition to dentistry today. The intra-oral camera creates digital images that can be stored on a computer. The images are shared with our patients so they can join us in the "co-diagnosis" of problems with their dental health. Your dentist can show you how others view your smile and which dental fillings are broken or discolored. We look forward to showing you a dental tour of your mouth in the privacy of your treatment room.
---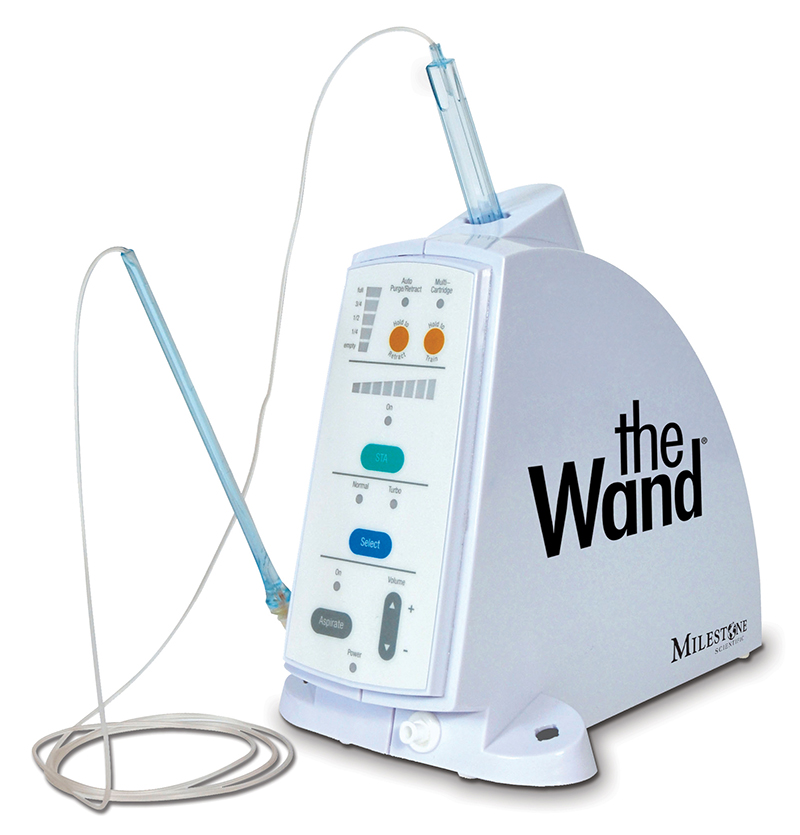 The Wand®
Formerly the CompuDent, The Wand® STA is a computer controlled anesthesia delivery system that provides immediate, pain free dental anesthesia for all injection types. A proven practice builder, it is revolutionizing dental anesthesia by taking away the pain, anxiety, and stress associated with conventional syringes.
---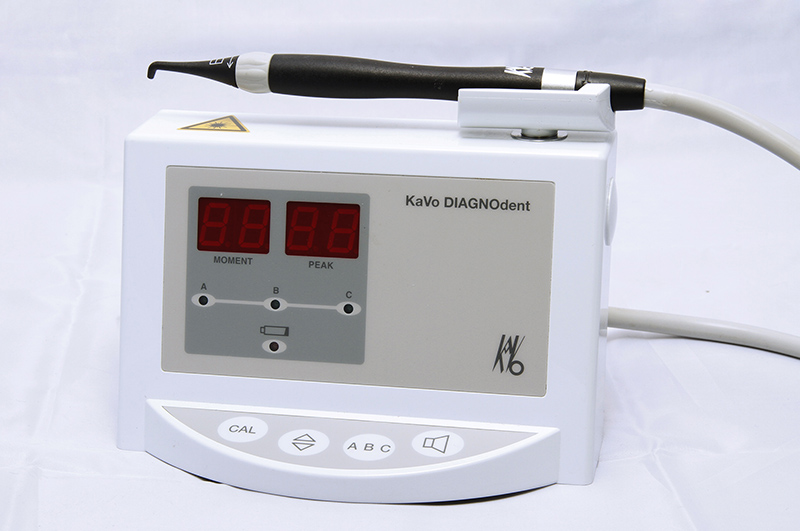 Panoramic Radiograph
A panoramic radiograph is a panoramic scanning dental X-ray of the upper and lower jaw. It shows a two-dimensional view of a half-circle from ear to ear. Panoramic radiography is a form of tomography; thus, images of multiple planes are taken to make up the composite panoramic image, where the maxilla and mandible are in the focal trough and the structures that are superficial and deep to the trough are blurred.
---
Laser Cavity Detection (Diagnodent)
More and more patients place value on healthy and attractive teeth. In order to maintain them, the earliest possible care is essential. DIAGNOdent aids in the detection of caries. Even very small lesions and incipient caries can be detected, enabling you to protect and preserve the tooth substance.
---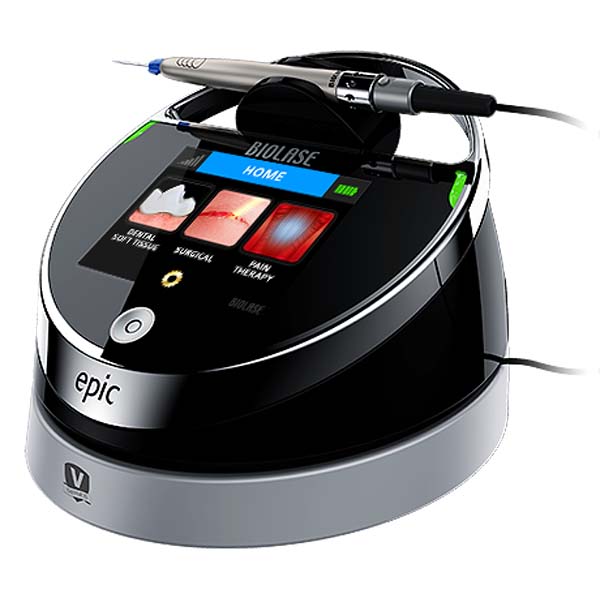 Biolase Epic X Diode Laser
Diode Lasers have been used in dentistry for several years now. The use of dental lasers has expanded to more than just treating hard and soft tissue oral problems. With the Biolase Epic X, we are able to treat several oral soft tissue problems including, gingival crown lengthening, aphthous ulcers, frenectomies, gingivectomies, exposure of unerupted teeth, excision for biopsies to name a few. Another great feature of the Epic X is that it has been cleared to provide treatment for temporary relief of minor pain, including pain associated with TMJ or other thermomandibular disorders. Most of all these procedures can be done at a minimal cost to our patients!
---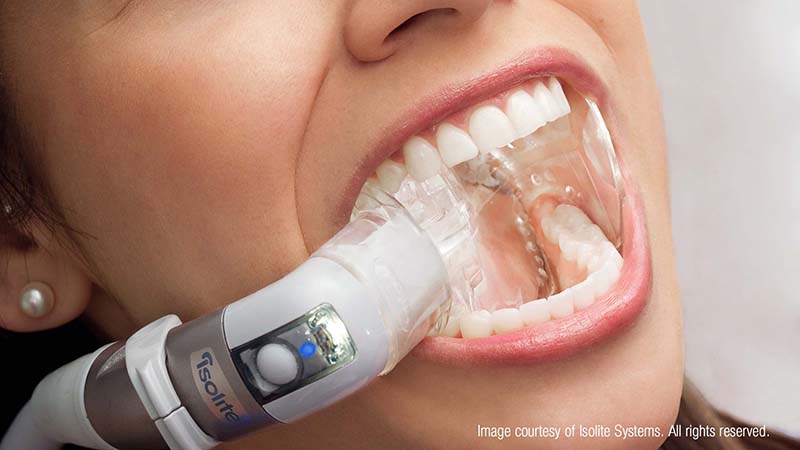 Isolite
Regardless of the clinical application, controlling the oral environment is essential for predictable outcomes. A compromised operative field negatively impacts operator efficiency and treatment results. Complete oral control allows our clinicians to maximize the efficacy of technique-sensitive dental materials in order to deliver high quality dental treatment and long-lasting restorations. Using Isolite System's family of products offers Arlington Dental multiple options for easy-to-use and minimally invasive dental isolation for every patient, every procedure.
---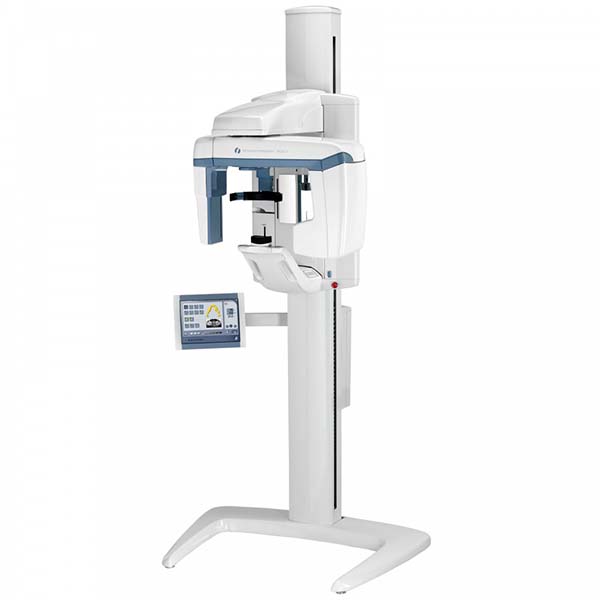 Pano/3D Imaging
ORTHOPANTOMOGRAPH® OP300 is the most comprehensive 3-in-1 platform with a full range of clinically proven imaging programs designed for today and tomorrow. We are now able to take digital panoramic xrays and 3D imaging, similar to a CT scan. With this technology we can see a fracture within a tooth, abnormalities, to diagnosing a sinus infection!